I have returned to Manhattan from the land of milk and honey... or should I say, the land of sun and hills. This being my second trip to Israel, at least the terrain and weather wasn't a surprise.
The trip was, in a word, amazing and on top of everything I was able to get a lot of good runs in. There was a tie for my favorite run of the trip:
Har Eitan (Mt. Eitan) is a park just a few minutes' drive from home and a favorite run of R's. There is a difficult 8 km trail loop, which I ended up doing in various repetitions and directions to get in the majority of my miles. I arrived on Friday, and Saturday morning R and I ran this loop together (plus an extra 4 km for me). The reason this one was my favorite? Because I was running with R :)
The Sunday before I left, R had to go to work for a half day, and I had a 12-miler on the schedule. The only trails I knew about from home was a 4-miler and a 6-miler. I decided to venture onto paths unexplored. With the help of R and a trail map completely in Hebrew (ha), I found myself on trails with views of vineyards and vistas. I also met these guys along the way: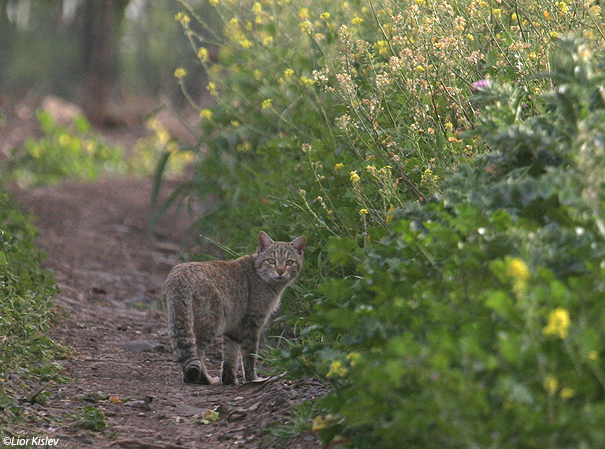 wild cat!
Gray fox!